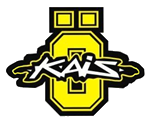 Kais Suspension Services
www.kais-ohlins.co.uk
Our good friends Andy and Johnno White, up north, are the best suppliers and fitters of all things Ohlins. They're great lads who are always on call to help - they really know their stuff.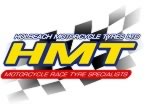 Holbeach Motorcycle Tyres
www.racerubber.co.uk
We've known Mark Wright from Holbeach from early doors in the GSXR Trophy series.
It's good to know he'll be at the Thundersport rounds this year with all that racing rubber!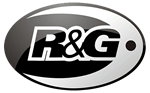 We all try not to fall off, but sometimes it happens and when it does R&G's Racing products help prevent serious wallet-draining damage. Big thanks to Simon Hughes for helping again this year.

Nova Racing
www.novaracing.co.uk
After the ZX7R's gearbox failed at Cadwell in 2016, I was determined not to let that happen again. Thanks to Mick Dearlove and everyone at Nova Racing Transmissions for their support this year.

Cradley Kawasaki
www.cradleykawasaki.co.uk
www.kawasakioriginalparts.com
It's good to know a genuine parts supplier you can rely on when preparing an older race bike. Thanks to Cradley Kawasaki for all their help on the ZX7R rebuild.

Wiseco
www.wiseco.com
When the cost of a new engine spiralled, Wiseco helped calm things down a bit. Big thanks to them for helping me get back on track to build a better engine for the future.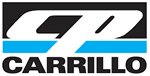 CP Carrillo
www.cp-carrillo.com
After approaching Carrillo in the USA they seemed just as keen as us to get the Kawasaki up to racing spec. They've been a big help, not just the parts, but big on advice too. Many thanks.

OPIE Oils
www.opieoils.co.uk
Keeping things running smoothly on the inside can be expensive too. I'd like to say thanks for the generosity of Opie Oils for easing the cost of lubricants and their continued support this year.